Posted by: Adhika | Posted on: March 5th, 2013 | No Comments
Official Indian version of Gangnam style launched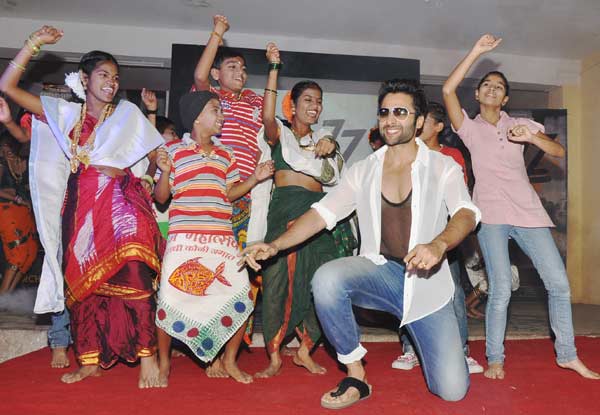 It's finally out: The official Indian version of Gangnam style performed by actor Jackky Bhagnani who bought rights for the song from Korean pop sensation PSY.
But how much did Jackky pay PSY for the rights?
At the launch, which took place at Holy Maidaan in Dharavi, Mumbai's largest slum, the producer's son said: In Nov, when I saw and heard the song with my friends for the first time… I loved it. Since then, I started the process of acquiring rights for the song. We've called our version Desi Gangnam.
"We've got the worldwide rights for the song (apart from Korea and Japan)," he boasts.
But how much did Jackky pay?
"It was a gift from me to my dad. Like I've said before, I had to give up all my savings to acquire the rights."
The song has been shot in Mumbai and features iconic city landmarks like Marine Drive, dhobi ghaat and CST.
The Story Line:
Rangrezz is an upcoming Hindi film directed by Priyadarshan starring Jackky Bhagnani, Priya Anand, Rajpal Yadav and Amitosh Nagpal in the lead roles. Rangrezz is a Hindi remake of Tamil hit film Naadodigal, which has already been remade in Telugu, Malayalam and Kannada. After a gap of over fifteen years filmmaker Priyadarshan and Santosh Sivan have come together for this film. The film is produced by Vashu Bhagnani and releases on March 21, 2013.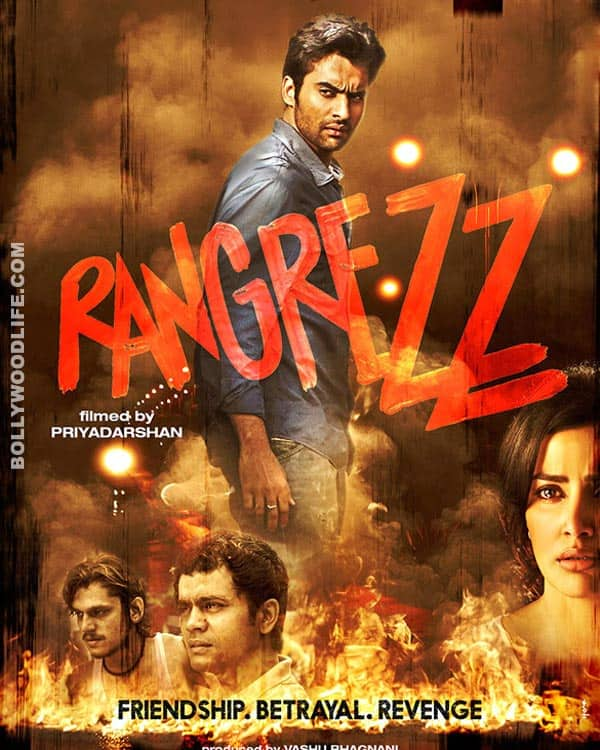 The new poster of Rangrezz is out and the protagonist of the film, Jackky Bhagnani is seen giving an intense, angry expression. Will he make his enemies suffer?
Jackky Bhagnani and his co-star Priya Anand of English Vinglish fame will very soon be romancing each other in Rangrezz. The film is about Jackky fighting hard to make his friend meet the love of his life as her parents are forcefully marrying her off to someone else. The passion to help his friend out is pretty evident in Jackky's body language in the poster. He and his entourage look all distressed – as the aftermath of the battle doesn't look all that pleasant. The burning flames, the hazy, dusty background – the whole visual is enough to give you a fair idea of the hardships these people are all set to face while taking up the challenge of saving their friend's love life.
Special thanks to DNA for this content. Please feel free to join our facebook group at Prem United and let us know what you think of Gangnam coming to life Indian style!!
You may also like the following